Meet in Gmail arrives on iOS
Andika Pratama

Google has started to roll out Meet in Gmail to iOS which means users can join secure video meetings directly from a dedicated Meet tab in the Gmail mobile app on iOS. Meet in Gmail on mobile will be on by default when users update their Gmail app.
In the Meet tab, tap on "New meeting" to start a meeting instantly, get a meeting link to share, or to schedule a meeting in Calendar. If you tap on "Join with a code," you can join meetings shared with you by entering a meeting code.
If you don't want Meet to appear as a tab in the Gmail app, access the Settings from the hamburger menu in the top left corner of your inbox, tap on your account, scroll down and uncheck Meet.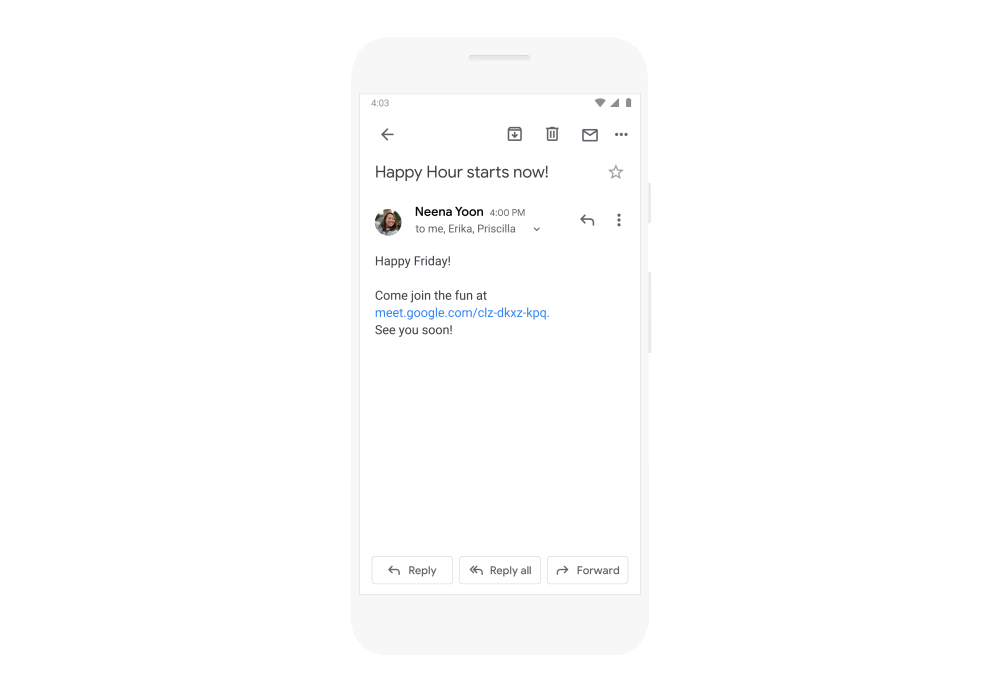 The new feature will gradually rollout (up to 15 days for feature visibility) starting today. It will be available to all G Suite customers and users with personal accounts. Users with a G Suite for Education account that is enabled to create Meet video meetings will have the Meet tab enabled in Gmail. G Suite for Education accounts that are not able to create Meet video meetings will not see the Meet tab in Gmail and should use the Meet Android or iOS apps to join meetings instead.
Meet in Gmail will be coming soon to Android.