Platform As A Service (PaaS)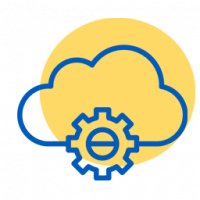 Platform as a service, or PaaS, is a cloud computing model that provides users with hosted development kits, database tools, and application management capabilities. Companies often use PaaS clouds as scalable platforms for new or expanding applications to larger audiences. This avoids long-term investments in development time and middleware through a pay-as-you-grow model.
Contact us to scale your platform for a larger audience.