Google Cloud Next '18 Day 2 recap
Andika Pratama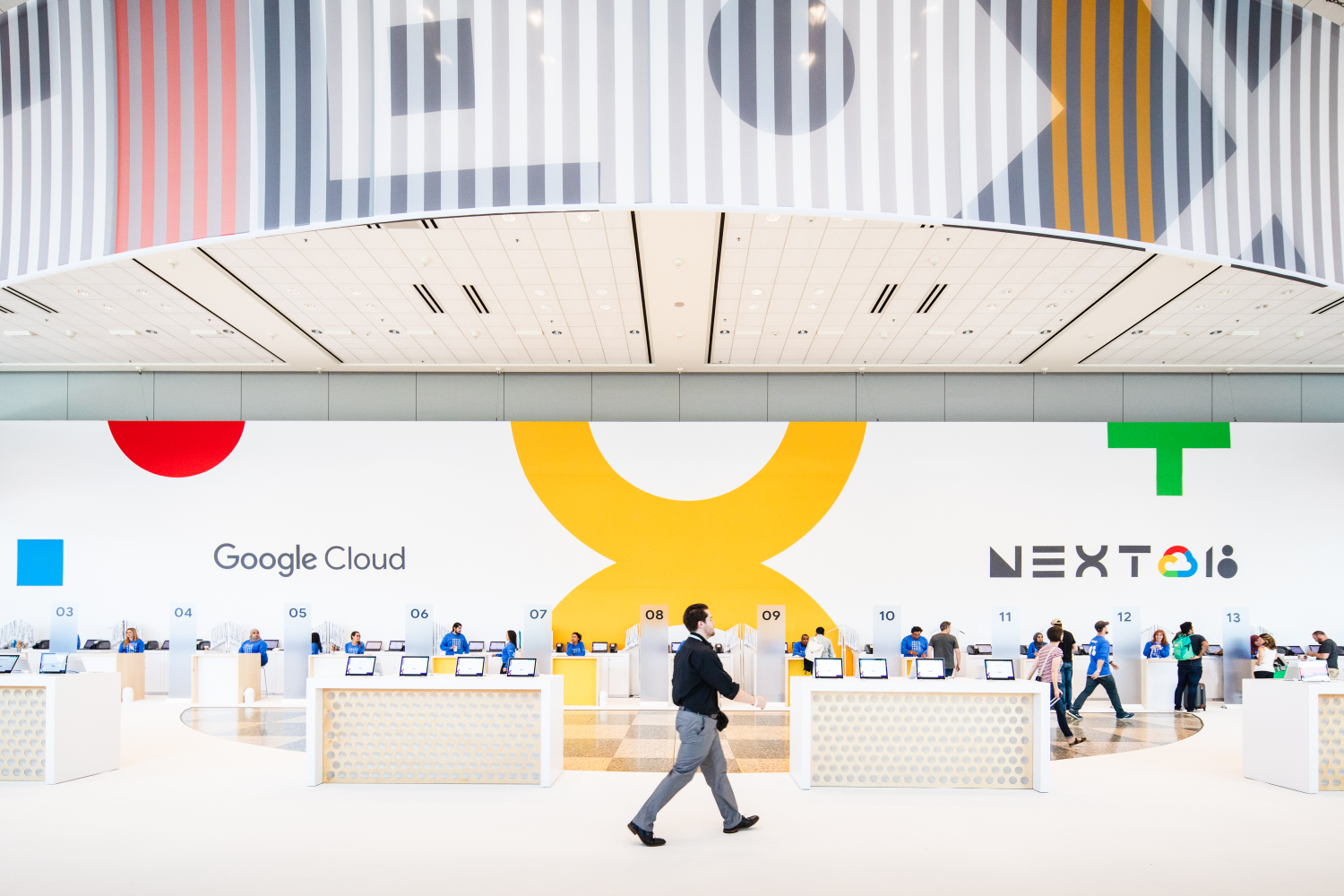 Google Cloud Next '18 enters Day 2 and a lot of new stuff have been announced in San Francisco. On top of yesterday's session which covered topics involving GCP, AI and G Suite, Google expanded into data analytics and security.
To start things off, Google announced that they have partnered with managed service providers (MSPs) so users can now run Oracle workloads on GCP using dedicated hardware. Google is also collaborating with Intel and SAP enable users to run SAP HANA workloads on Compute Engine VMs powered by Intel Optane DC Persistent Memory for more capacity at lower cost. Plus, Cloud Firestore will soon support Datastore Mode, bringing better app performance and strong consistency.
Regional replication across zones is now available for Cloud Bigtable, Google's massively scalable NoSQL database. Also available is the beta version of Key Visualizer for Cloud Bigtable, which helps debug performance issues by mapping key access patterns. Last on the GCP agenda for the day is Compute Engine which now uses a resource-based pricing model, so user's costs will be based on how many resources they consume over a given time period, giving customers more savings and a simpler bill.
Turning our attention to AI, Cloud TPU Pods and TPU v3 are now available in alpha, allowing users to train models faster on Cloud ML Engine. Google now supports both training and online prediction through scikit-learn and XGBoost in Cloud ML Engine. Kubeflow v0.2 makes it easier to use machine learning software stacks on Kubernetes. Google's partnership with Iron Mountain helps enterprises extract hard-to-find information from inside their stored documents. The Edge TPU is a tiny ASIC chip designed to run TensorFlow Lite ML models at the edge. Cloud IoT Edge extends Google Cloud's powerful AI capability to gateways and connected devices.
Shifting gears to G Suite, features in the new Gmail, like redesigned security warnings, snooze and offline access, are now generally available to G Suite users to help them collaborate more securely and efficiently. New functionality in Cloud Search to help companies intelligently and securely index third-party data beyond G Suite (whether the data is stored in the cloud or on-premises). This functionality is being deployed to an initial set of customers. Google Voice to G Suite—an enterprise version of Google Voice—is available in an Early Adopter Program today. It lets admins manage users, provision and port phone numbers, access detailed reports and more. A new, standalone Drive Enterprise with usage-based pricing is generally available today to help companies easily transition data from legacy enterprise content management (ECM) systems. G Suite Enterprise for Education is expanding to 16 new countries.
During the data analytics session, BigQuery ML made an appearance with a new capability that allows data analysts and data scientists to easily build machine learning models directly from BigQuery with simple SQL commands, making machine learning more accessible to all. BigQuery ML is now available in beta. BigQuery Clustering enables users to group rows by common keys for faster query speeds. BigQuery GIS is now available in public alpha to let users handle geographic data types. A Sheets data connector for BigQuery is now available in beta, letting users access your BigQuery data warehouse straight from Sheets. Data Studio Explorer, now in beta, supports templates and a one-click visualisation tool. Cloud Composer, a managed Apache Airflow service, is now generally available to help users orchestrate their multi-cloud deployment strategy.
Customer Managed Encryption Keys for Dataproc (generally available for BigQuery, and in beta for Compute Engine and Cloud Storage) gives users granular control over provisioning and revoking identity-aware authentication keys to teams and users. Google announced streaming analytics updates, including Dataflow Streaming Engine in beta and Python support in general availability. Dataflow Shuffle is now generally available to help customers run bigger and faster batch jobs. Dataproc Autoscaling, in alpha, gives users Hadoop and Spark clusters that scale automatically, and Dataproc Custom Packages, also in alpha, allows customers to deploy a selection of top-level Apache components quickly through a checkbox-like selection experience within Dataproc.
The Mountain View company addressed the security topic with context-aware access that lets users control access based on user's identity, location, and the context of their request. To help protect high-value users like admins, Google created the Titan Security Key, a FIDO security key with firmware developed by Google to verify its integrity. Shielded VMs help users ensure that their virtual machines have not been tampered with or compromised. Signature validation when deploying container images with Binary Authorization has also been enforced. Container Registry Vulnerability Scanning helps prevent images from being deployed that contain vulnerabilities.
Geo-based access control in Cloud Armor, Google's DDoS and application defense service, lets users control access to their services based on the location of the client trying to connect to their application. Cloud HSM is a fully managed service so users can protect their most sensitive workloads without needing to manage a hardware security module (HSM) cluster. Finally, Access Transparency, now generally available, provides an audit trail of actions taken by Google Support and Engineering when they interact with user data and system configurations on Google Cloud.
Check out the video below for highlights from Day 2 of Next '18.