Teamwork Simplified with Interactive E-board Display.
MODERNIZES COLLABORATIVE WORKSPACE
Introducing the new type of collaboration technology, Samsung Flip 2.
The Samsung Flip 2 borrows on the form and function of those standing paper flip charts you will recognise from countless meeting rooms, and makes it digital. It also simplifies and streamlines the kind of functionality users know from wall-mounted interactive whiteboards.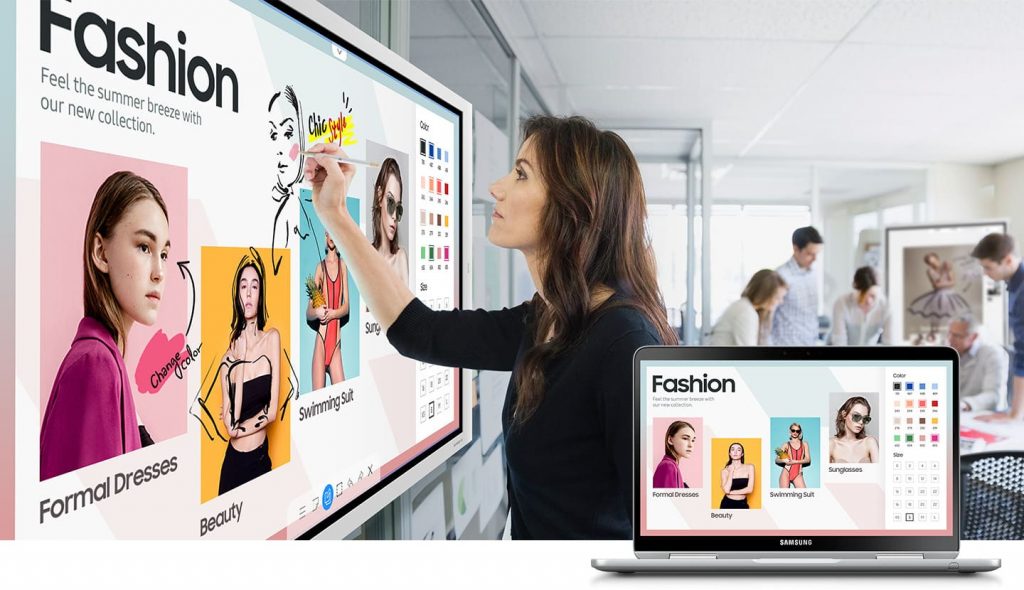 A Writing Experience just like Pen to Paper
Smooth and familiar pen-to-paper-like writing in a variety of colors, styles and widths. Up to 4 people can write simultaneously and erase drawings with a finger or palm swipe.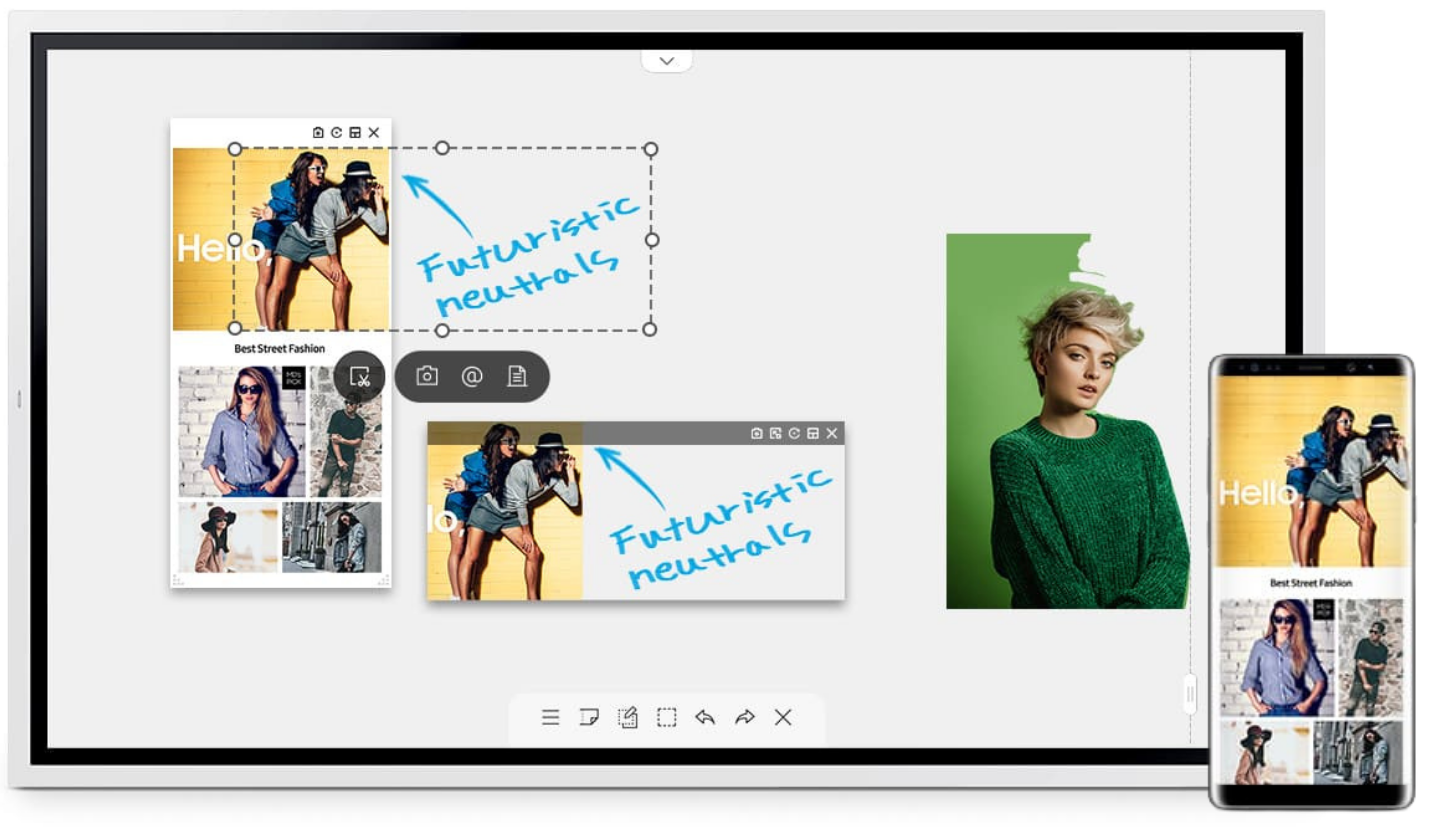 Quick and Efficient Editing Tool
Users can quickly and easily select, move, crop, capture, and edit any images. Each Image can also be merged to the roll with just one click of a button, allowing it to be edited or erased.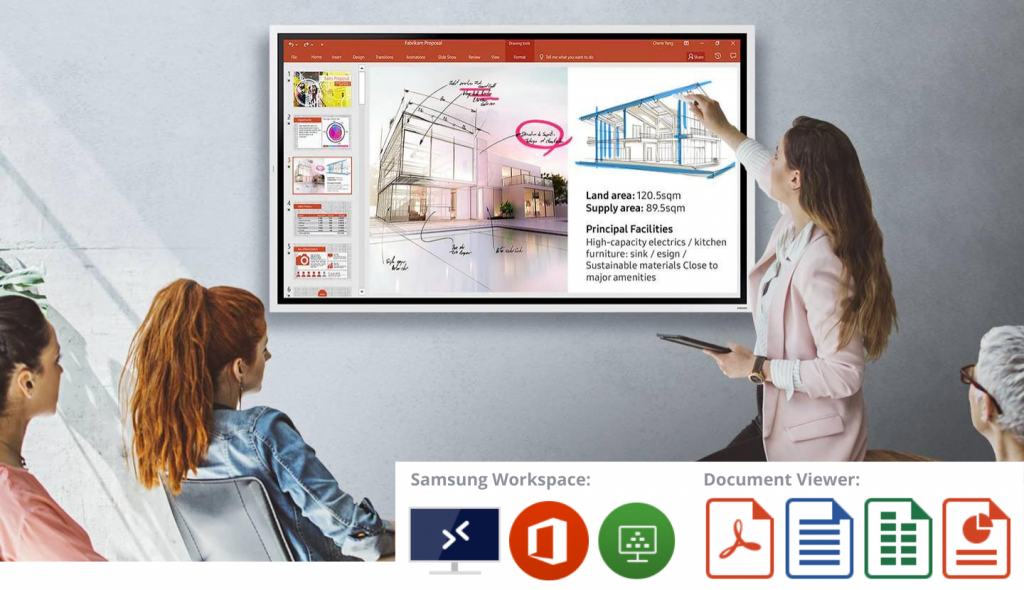 Open your documents with ease with a built-in document viewer and extend the information to another large digital display for bigger audiences with the wireless screen sharing functionality.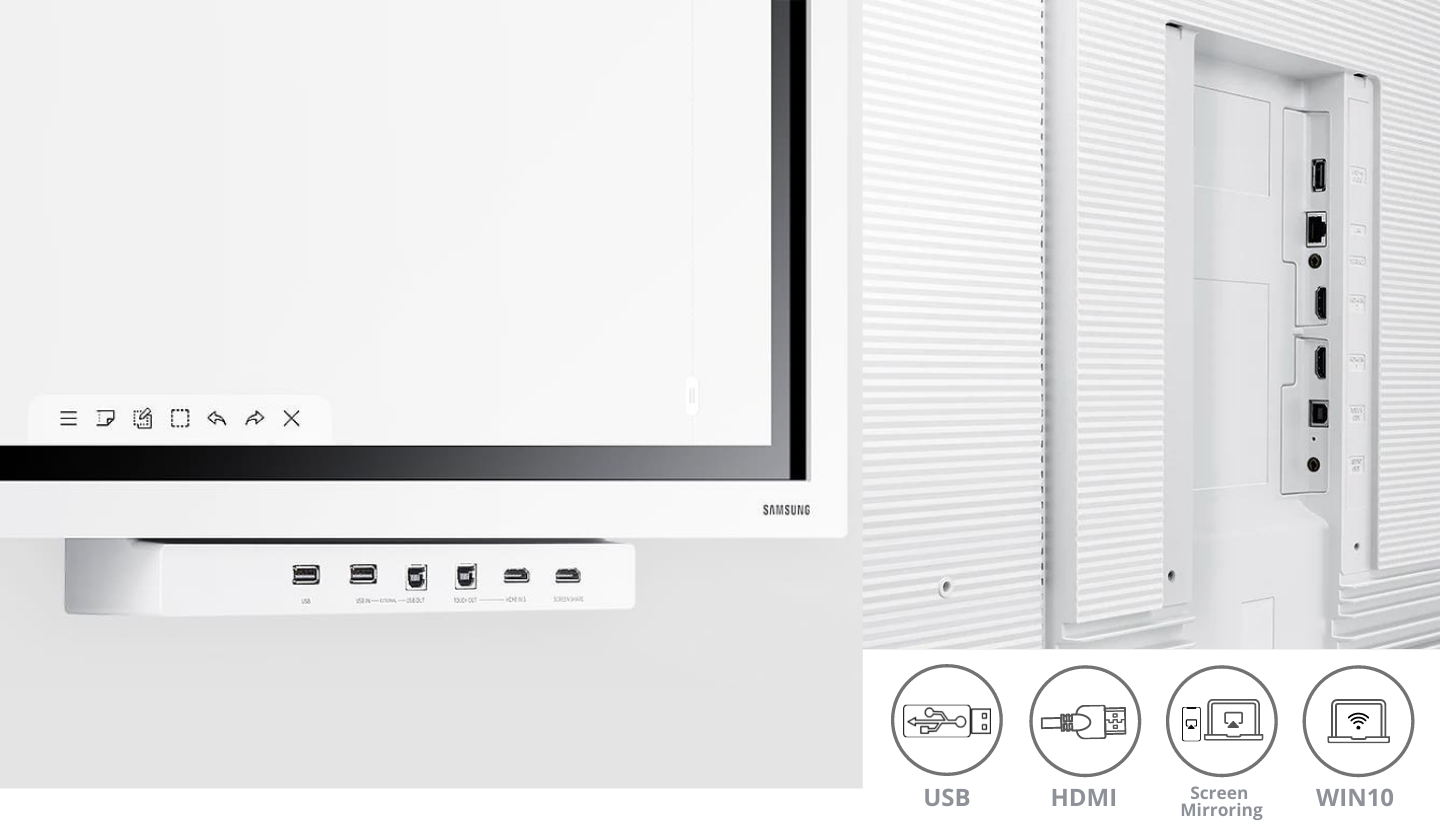 Versatile Connection Option
USB, HDMI, NFC and screen sharing capabilities enable optimum collaboration and provide interactive content visibility, notation and sharing. 
CONVENIENT AND OPTIMISED
MANAGEMENT
Samsung Flip offers a host of improved capabilities, including secure wireless connection, automatic firmware updates, LDAP synchronization, file security and remote management – ensuring a convenient and productive meeting experience.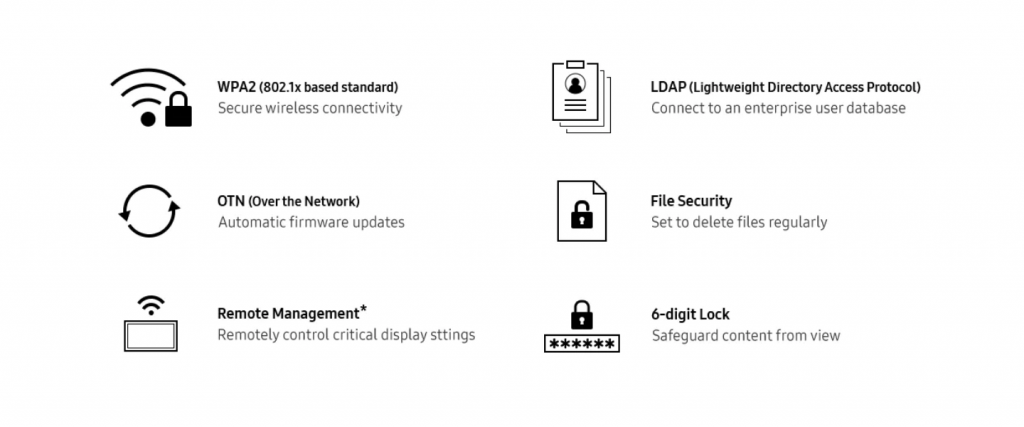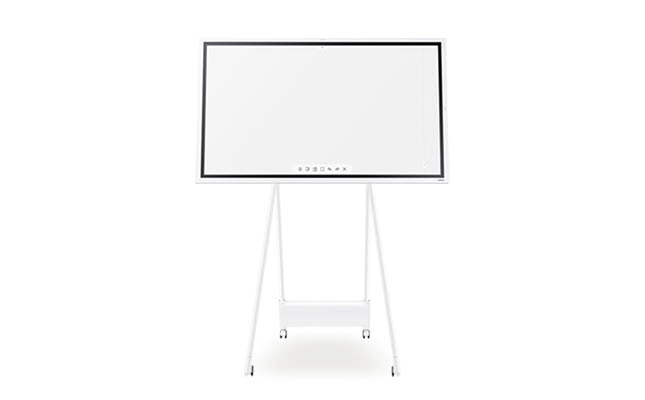 55-inch display with pivot function and optional stand compatibility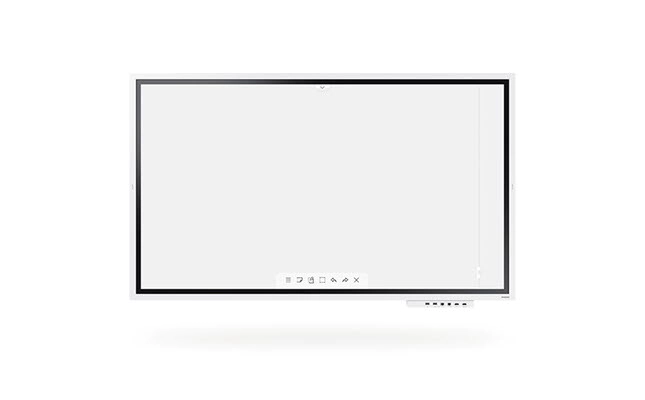 65-inch e-board with a slim design facilitated by an optional wall mount
Panel
Diagonal Size: 55/65″

Type: 60Hz New Edge

Resolution: 3840X2160 (Landscape)

Brightness: 350 (without glass), 220(with glass)




Contrast Ratio: 4000:1

Response Time: 8ms
Connectivity
Input

Video: x2 HDMI(Basic) x3 HDMI(With Tray)

USB: x1 USB(Basic) x2 USB(With Tray), x1 USB External (In/Out)

Output

Touch Out: (Basic) Touch Out 1 (USB Upstream Type), Audio Out 1 (With Tray) Touch Out 2, Audio Out 1, Screen Share(HDMI-Out) 1

Internal Sensor: (Basic) Acceleration sensor (With Tray) Acceleration sensor, NFC


External Control: Touch Input, RS232C thru stereo jack, RJ45(For MDC)
Sound
Speaker Type: Built in Speaker (10W X 2)
Touch
Type: InGlass

# of Drawing: Multi writing up to 4

Touch Pen Type: Passive Pen with Magnet

Object Recognition Range: 2mm/4mm/8mm/50mm, 1024 Level on Brush Mode

Touch Response Time: 6.7ms
Power
Type: Internal

Power Supply: AC 100~240V 50/60Hz
Mechanical Specifications
Dimension (mm) & Weight(kg)
55″

Set: 1297.4(W) x 768.2(H) x 59.9(D)

Package: 1264(W) x 915(H) x 190(D)

Weight: 28.2 kg

Package: 35.2kg

65″

Set: 1522.4(W) x 897.6(H) x 62.9(D)

Package: 1691(W) x 1055(H) x 198(D)

Weight: 40.0 kg

Package: 50.6kg
Others
Colour: Light Grey

Vesa Mount(mm): 400 x 400

Protection Glass: Yes

Stand Type: No-Gap Wall Mount

Rotation: Landscape only with Flip No-Gap Wallmount (Available with rotation support 3rd party accessory as sensor/portrait UX already applied on Flip)